Partnership Opportunities
We recognize that large, middle market, and small organizations expect distinctly different insurance buying experiences. We have established Marsh & McLennan Agency, a subsidiary of Marsh USA, to address those distinctions.
-Joe McSweeny, president of the U.S. / Canada Division of Marsh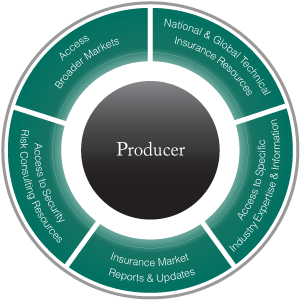 Marsh & McLennan Agency is building a partnership environment by acquiring privately held brokers throughout the country and providing them with a leading position in continuing to drive the growth and operating strategies within their respective markets.
At MMA, we are dedicated to serving the insurance needs of middle market and small U.S. companies. We understand the value and commitment that these companies provide to their clients and we seek to build upon their unique offerings.
By combining the product and service capabilities of chosen insurance companies with our industry expertise, our dedicated teams will deliver local customer service focus, valuable insurance market relationships, and access to global resources.
World-class resources available to support your local touch.

You know the formula of your success. Our approach is to add to that formula, not to replace it.

See our most frequently asked questions.